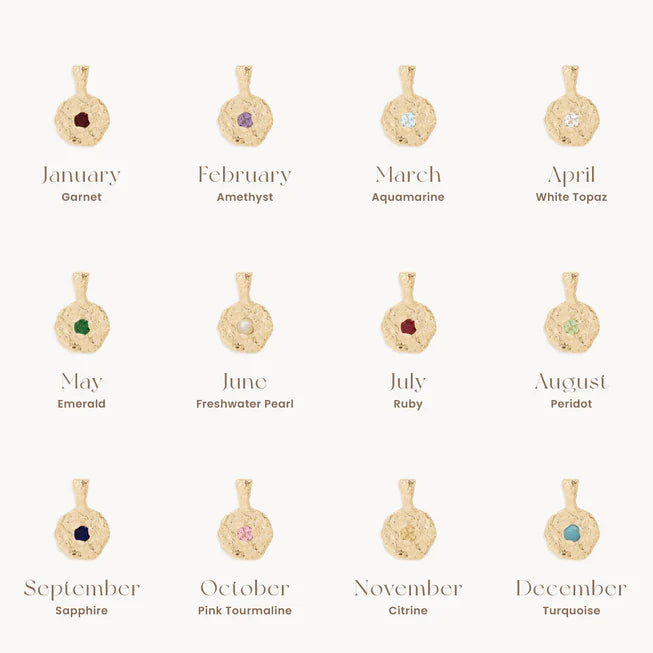 WRITTEN IN THE STARS BIRTHSTONE NECKLACE PENDANT
Create a meaningful necklace that's personal to you with our Birthstone Pendants. Wear your birthstone as a reminder of the love you are worthy of receiving and capable of giving. Adorn yourself with a loved one's and warm your soul with thoughts of them and the unconditional love you share.
Available in 18k gold vermeil.
Pendant only. Chain sold separately.
Finish: battered front, polished back.
Pendant: 10mm diameter (approx.); set with a 3mm ruby.
Birthstone Guide:
January: Garnet
February: Amethyst
March: Aquamarine
April: Topaz
May: Emerald
June: Freshwater Pearl
July: Ruby
August: Peridot
September: Sapphire
October: Pink Tourmaline
November: Citrine
December: Turquoise